Touch, The Black Breast Cancer Alliance drives the collaborative efforts of patients, survivors, advocates, advocacy organizations, health care professionals, researchers and pharmaceutical companies to work collectively, with accountability, towards the common goal of eradicating Black Breast Cancer.
Though there are numerous breast cancer advocacy groups and stakeholders, there is a need to bring all patients, survivors, advocates, advocacy organizations, health care professionals, researchers and pharmaceutical companies together to serve as allies in this army to fight Black Breast Cancer. No one entity can accomplish this alone. Our work requires collaboration, partnership, shared resources and consistent action, where we can share knowledge and hold each other accountable towards this critical goal.

Read more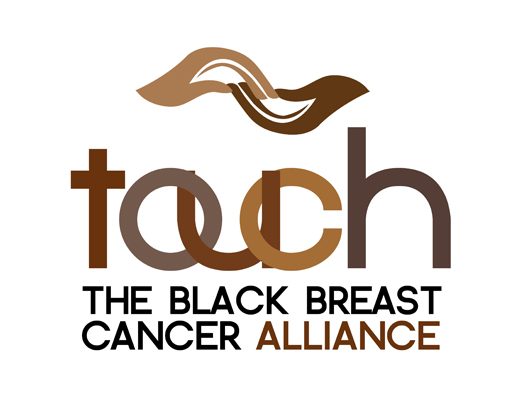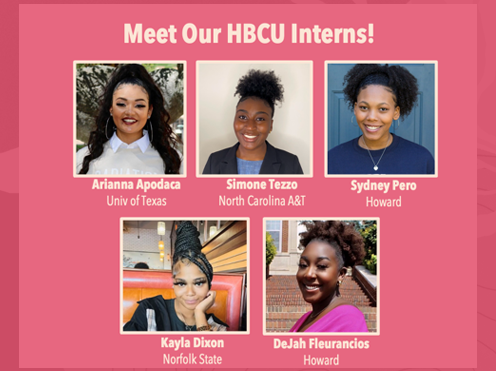 Young Black women serve as information providers and educators for their peers and their families, effectively catalyzing important health conversations around prevention, awareness, participation in clinical trials, and family health history. Through a mix of virtual, social media content and on-campus activities, our HBCU interns have the opportunity to open up dialogue around breast health.

We hire HBCU students throughout the year for our internship. To apply, please email your resume and cover letter to info@touchbbca.org.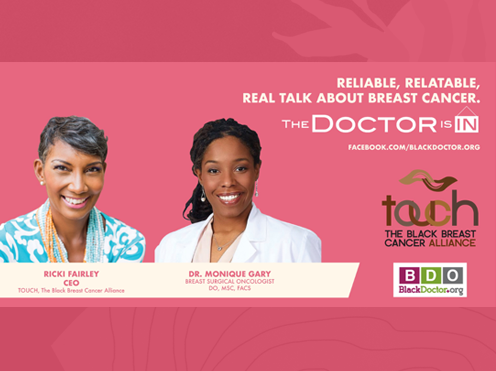 The Doctor Is In provides a platform for education, conversation, and exchange for all topics arising from Black Breast Cancer. The show's hosts are breast cancer survivor/advocate and CEO of TOUCH Ricki Fairley and breast surgical oncologist Dr. Monique Gary. They are passionate about providing pertinent information regarding the health of Black women.

Join us every Wednesday at 6pm ET live on facebook.com/BlackDoctor.org/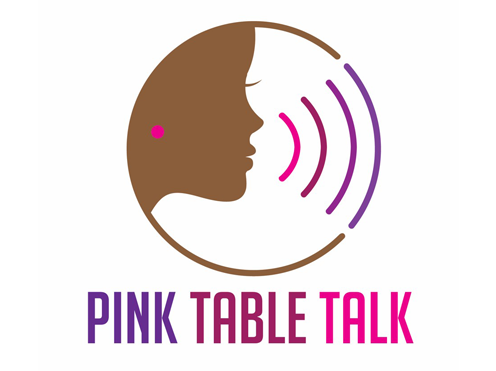 Pink Table Talk is a series of intimate kitchen-table conversations that focus on all things Black Breast Health in order to educate, empower, and encourage action for young Black women. The hosts of Pink Table Talk are: Hayley Brown (see bio below) and Dr. Candice Thompson, Breast Surgical Oncologist at Stanford Medicine.
A monthly Breastie support group, sounding board, and gathering place for our sisterhood of Thriver Breasties. We also host a quarterly weekend retreat series for Black breast cancer survivors/thrivers that focuses on holistic and physical wellness and self-care.

Join us the first Saturday of every month at 11am EST for our private TOUCH Talk conversation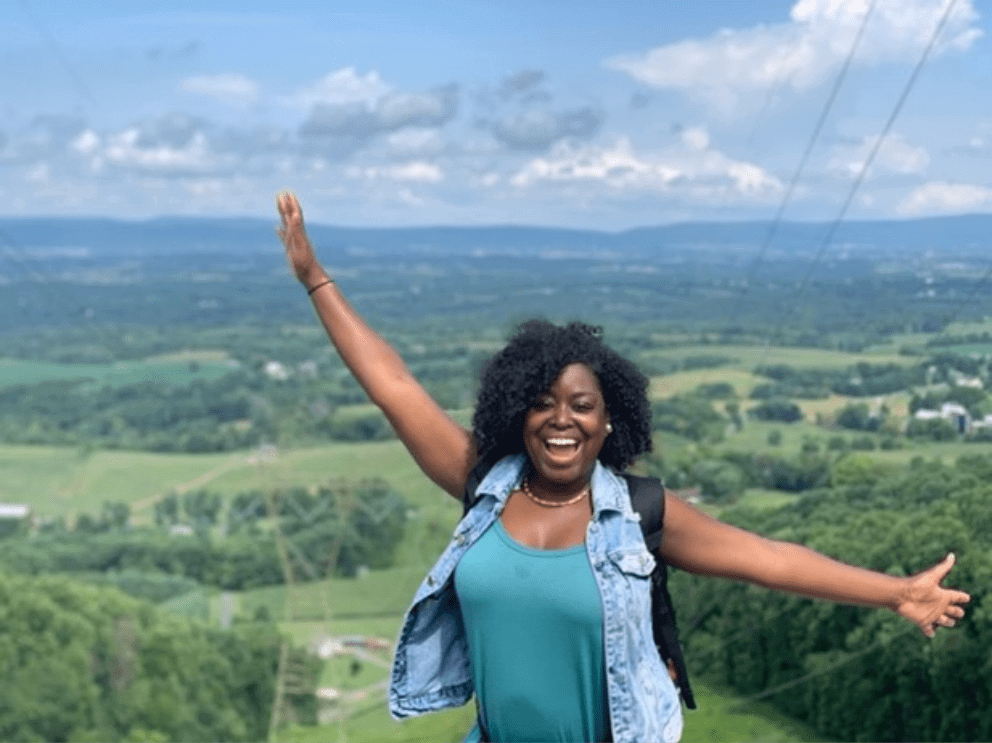 Black breasties deserve to be seen and heard in breast cancer spaces. To that end, TOUCH publishes on BlackDoctor.org, Black Health Matters, Everyday Health, Conquer: The Patient Voice, the Cincinnati Herald, the Baltimore Times, and more. Ricki Fairley has also been featured in TIME Magazine and Essence, on Good Morning America, and in podcasts like Dear Cancer, I'm Beautiful.

If you have a topic that you'd like to see covered or want to share your story, please reach out to info@touchbbca.org with your ideas and information!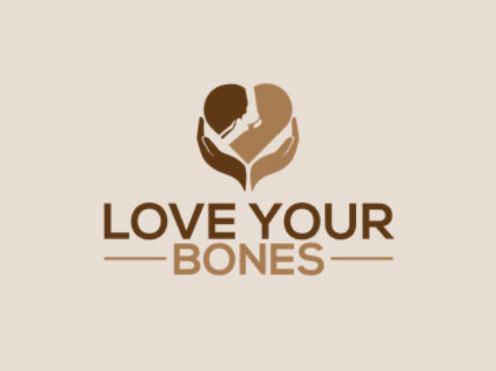 Most Breasties and their families don't spend much time thinking about their bones, but bone health is a big issue for the entire Black community. Alongside bone expert Dr. Nicole Wright, we'll talk about what it means to love your bones. Topics include osteoporosis prevention and care, screening, nutrition, exercise, risk factors, fractures and falls, caregiving, and more.

Join us on the first Sunday of each month at 3pm ET live on Facebook.com/BlackDoctor.org/
Wanda, a native of Washington, DC was born on Valentine's Day and educated in the Alamance County School System in North Carolina. She was a cheerleader, honor student, and civilian. She graduated from Eastern Alamance High School. She received a Bachelor of Economics degree from UNC-Chapel Hill in 1984 and a Master of Education from Elon University in 2006.
Wanda had many special friends and she loved her family. Her friends were as different as the east and west coasts and many times the only common denominator was Wanda. Wanda's special "touch" of making everyone comfortable was one of her amazing gifts. She treated everyone as a best friend. A courageous and strong woman, Wanda met life head on with personal conviction and commitment to God. Can't was not a common word in Wanda's vocabulary.
When Wanda was diagnosed with triple negative breast cancer, a type of breast cancer that disproportionately affects young African American women and has a very poor prognosis, she never wavered or tarried in her phenomenal zest for life. She did things her way. She became a certified Massage Therapist and started the nonprofit organization
"Touch Therapy; Touching Others Undergoing Cancer Healing."
Her organization provided free massages to cancer survivors. Wanda's special "touch" allayed many cancer survivors' fears and apprehensions.
Sadly, Wanda passed away at age 47. Notably, both Wanda's grandmother and mother were breast cancer survivors and passed away in their 40's. Understandably, Wanda's dedication to cancer patients, their respective needs and support systems fueled her passion to make a difference. That same passion to impact the lives of cancer survivors are the underpinnings of the revamped TOUCH organization. Wanda's hard work was not in vain. The fruit of her labor is realized daily through the dedicated work of TOUCH staff, board members, cancer survivors, supporters and the medical community. Wanda would be happy to know her vision continues to live on through TOUCH, The Black Breast Cancer Alliance.

Read more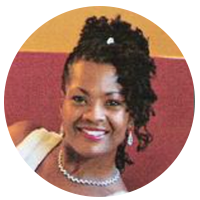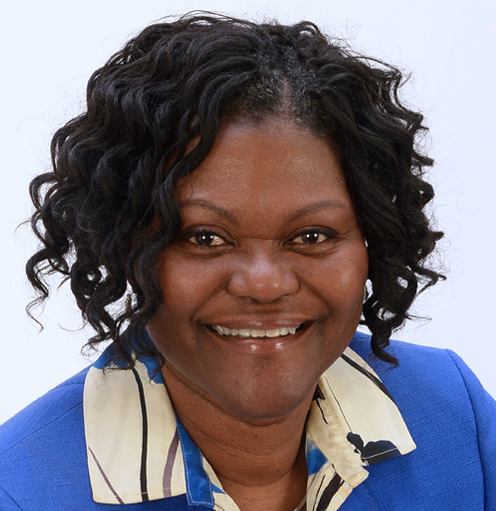 Co-Founder & VP of Community Outreach and Engagement
Valarie Clark Worthy, a registered nurse with a master's degree in Leadership: Community Health Systems has been a nurse for over 38 years.
Valarie understands the importance of good health and has a passion for getting the word out to the community about early detection and good health practices.
In 2003, she along with five breast cancer survivors organized the local chapter of Sisters Network, Inc., a survivorship organization for African American women with breast cancer. Additionally, Valarie and four other North Carolina breast cancer survivors' stories on detection, treatment and survival are featured on a Blue Cross and Blue Shield of NC Foundation educational kiosk. This kiosk along with a Button chair (buttons of breast cancer survivors) exhibit travels throughout North Carolina.
In addition to the abovementioned, Valarie is active in her hometown, local community and church raising awareness about cancer. A recipient of numerous awards, Valarie received the American Cancer Society's Lane Adams Quality of Life Award, which recognizes the unsung heroes of cancer care and are referred to as the "warm hand of service." The award brings to light the critical role that outstanding caregivers play in the healing process.

Read more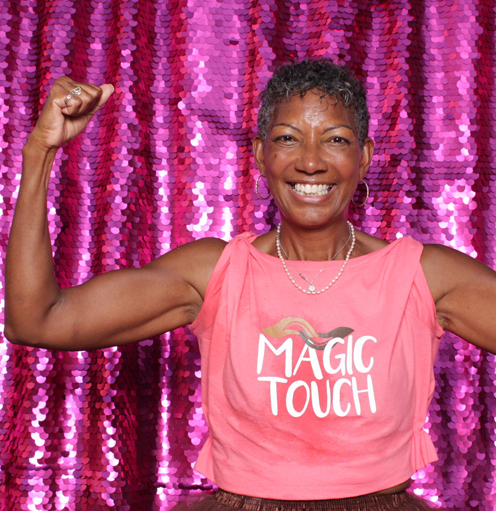 As a Triple Negative Breast Cancer Survivor/Thriver, Ricki's personal purpose, passion, mission, ministry, and blessing is to bring focus, attention, research, science, and action to eradicating Black Breast Cancer, and supporting and coaching what she calls her "Breasties" through their breast cancer experience.
Ricki is an award-winning seasoned marketing veteran that has transformed her strategic acumen into breast cancer advocacy. Ricki co-founded and serves as CEO of TOUCH, The Black Breast Cancer Alliance to address Black Breast Cancer as a unique and special disease state, with the overall goal of reducing the mortality rate for Black women. Ricki founded and serves as co-host for "The Doctor Is In," a weekly live breast cancer advocacy web series on the BlackDoctor.org Facebook page that reaches over 3 million viewers. She is a founding member of #BlackDataMatters, in partnership with Ciitizen, The Center for Health Care Innovation, and Morehouse School of Medicine to encourage and elevate the importance of Black Women participating in clinical trial research. In January 2022, she started the When We Tri(al) Movement to change the game on Black women participating in clinical trials to improve outcomes for Black women with breast cancer.
Ricki serves on the Board of Trustees for the Triple Negative Breast Cancer Foundation where she chairs the marketing committee. She is a board member for the Center for Healthcare Innovation, a non-profit research and educational institute making healthcare more equitable. She avidly works with pharmaceutical companies to provide the patient voice for breast cancer awareness, action, therapy/drug development and advocacy.
Ricki has two daughters, Amanda Brown Lierman and Hayley Brown, and 3 granddaughters, Belle, Leia, and Hart, who remind her of her purpose every day. Ricki is a graduate of Dartmouth College and holds an MBA from Kellogg Graduate School of Management at Northwestern University.

Read more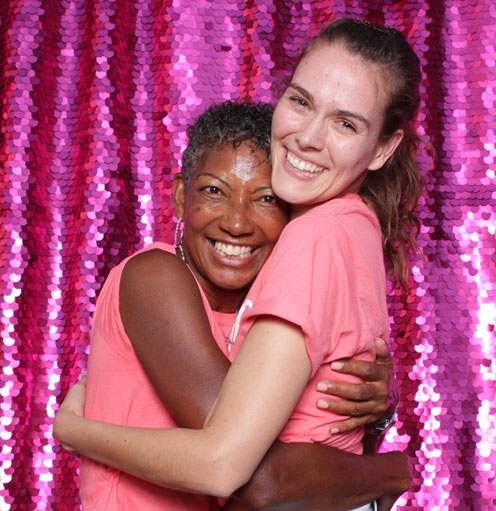 Director of Strategy & Storytelling
Emily earned her BA in English from Bowdoin College, followed by her MFA in Creative Writing from the University of Wyoming. She has written for medical research publications on topics ranging from genetic testing to machine learning in medicine with a focus on the innovative contributions of women researchers. With a long list of survivors/thrivers in her own family, breast cancer is personal for Emily. She's passionate about amplifying the humanity in breast cancer treatment and supporting the agency of Black Breast Cancer patients through writing, conversation, and advocacy.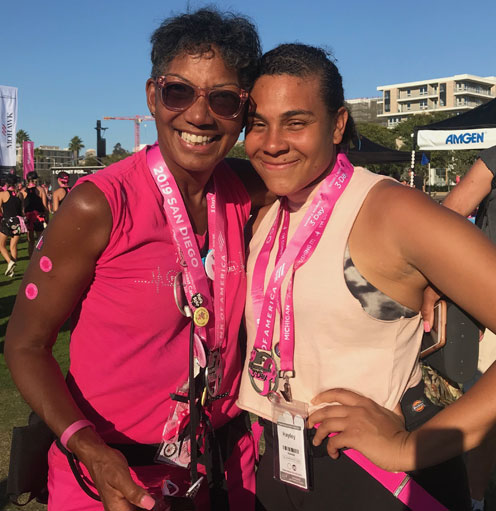 Director of Programs & Partnerships
As the daughter of a survivor and caregiver, Hayley has transformed her experience as a successful primary urban school educator to a breast cancer advocate. Hayley has been highly proficient at intentional instructional design, development of strategic, data-driven, technology-based learning experiences, while maintaining healthy communities within and around her classroom. Her strengths in managing difficult learning styles with passion, patience, commitment, and excellence translate well in breast cancer program and partnership development and management. Hayley holds a B.A. Degree in Philosophy and Mandarin, and a Masters in Education from Relay Graduate School in Washington, DC. She is also a graduate of the College of Chinese Language and Culture in Beijing, China.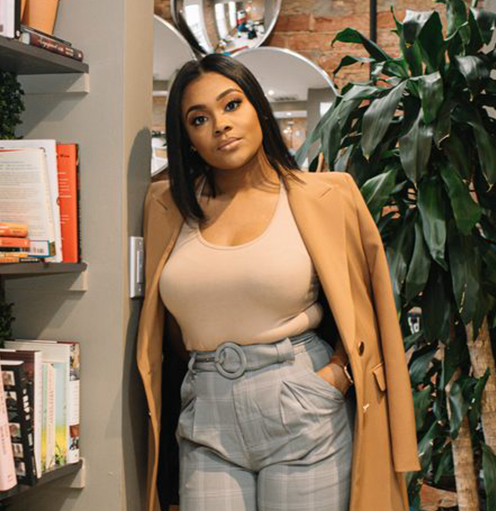 Young Women's Advisory Team & #GSD Ambassador
Christine earned her BA in Human Development and Political Science from Howard University and a Masters in Education from Relay Graduate School of Education. Christine's dedication and passion for advocacy within the classroom has transferred seamlessly to her drive to advocate for Black women and their breast health. She worked as an elementary educator for six years in Washington, D.C. and New York. Christine is a diligent administrator with strategic acumen, stellar organization skills, keen attention to detail, a compassionate heart, and a loving spirit.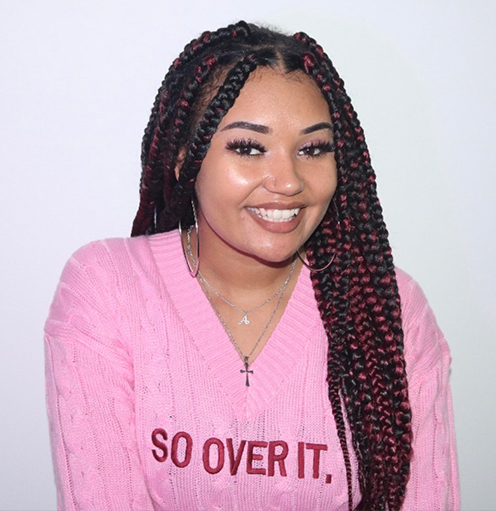 As a Radiation Therapist, Arianna is not only delivering cancer treatment to all cancer types but providing true empathy and sympathy to her patients. Her primary focus is on Stereotactic Radiosurgery for stage IIII cancers. But her passion for her work arose before she became a certified radiation therapist. While Arianna was obtaining her Bachelor's Degree in radiation therapy she was diagnosed with Stage II Triple Negative Breast Cancer. She believes that God gave her this diagnosis so that she could give back to her patients, community, and fellow survivors. A few months after her remission date and the start of her senior year, her cancer came back as a local recurrence.
Arianna went through two more surgeries, six more rounds of chemo, and radiation therapy. After her second diagnosis, Arianna graduated Magnan Cuma Lade and was announced Texas State University's Outstanding Senior of the 2021 Graduating Class. Since both of her cancer journeys were experienced on a college campus, she now is the intern coordinator for TOUCH's HBCU internship. She makes sure that all HBCU interns have the tools and content to spread the word about Black Breast Cancer across their own campuses.
Arii is a Thriver, Survivor, & Conqueror— delivering cancer treatment on weekdays and advocating for cancer on the weekends, all while being a two time BADASS cancer survivor.

Read more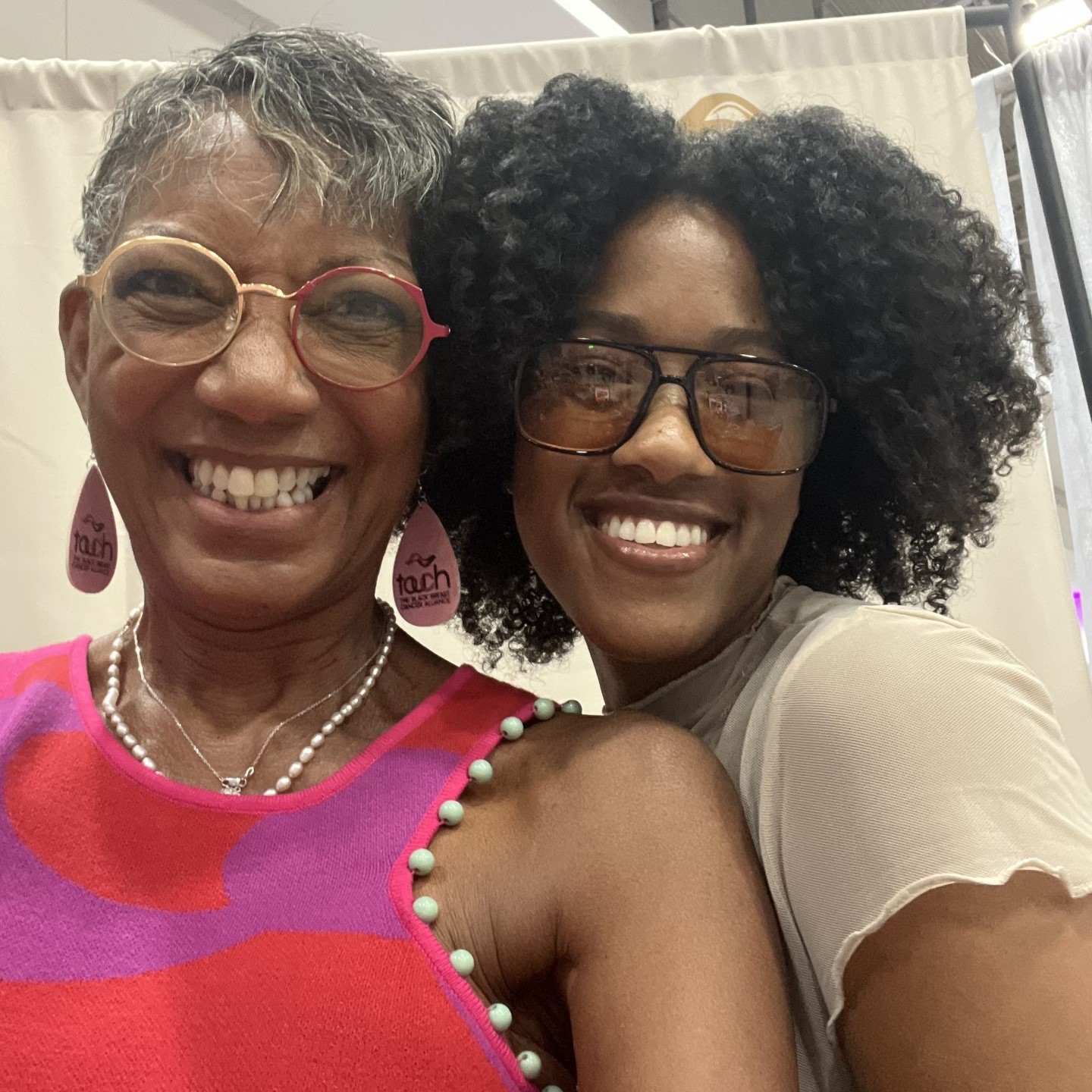 Administrator and CEO's Executive Assistant
Uzo earned her BS in Health and Rehabilitative Sciences from East Stroudsburg University, and an AS in Occupational Therapy from Thomas Jefferson University. Uzo's drive and passion for transforming healthcare in the Black community led her to become a clinician/practitioner and advocate in behavioral psychology and occupational therapy for 3 years in Pennsylvania and Maryland. In addition to this, Uzo has worked in healthcare administration for over 6 years in various clinics and hospital environments delivering care to diverse communities. These experiences have made for a seamless transition into the world of Women's Health advocacy as an Administrator at TOUCH, The Black Breast Cancer Alliance.